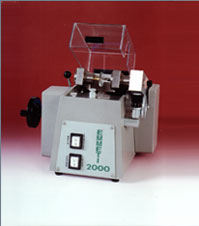 This was possible due to the close relationship, co-operation and with the direct advise from the users of these machines.
It is definitely by knowing the people's needs that we are able to transform the requests into the products shown on the following pages.
These machines have a great performance, constructive robustness and functionality and all these qualities for such a competitive price!
The efficiency of our marketing department allows us to have a world-wide distribution.